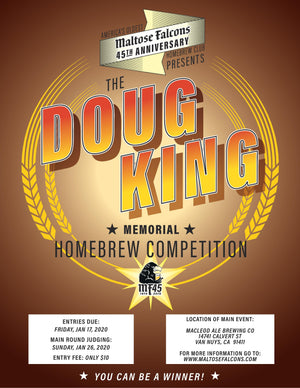 Doug King
It's that time of year again when we fondly remember our compadre Doug King. Doug was a brewer's brewer - always there to lend a hand to the club or another brewer. He was also fond of experimentation and was well known for his crazy experiments (loafs of rye bread, potatoes, tortillas - all in the mash) and his love of lagers. He won the 1996 California State Fair for his Dougweiser. 
The complete rules for the Doug King Memorial Homebrew Competition can be found Here
The deadline for entry mail ins & dropoffs is Saturday Jan 22nd 2022
Click to register your entry for the 2022 Doug King Memorial Comp
Click to sign up for Judging or Stewarding the 2022 Doug King Memorial Comp
Thanks for helping make this a fun competition!
-- Maltose Falcons Competition Committee --
Learn more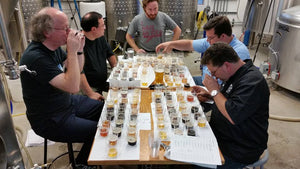 Mayfaire
Details for 2023 coming soon!
2022 Details: This year's celebration is a little different: new location & an added highlight - Drew will host some trivia fun!
Of course burgerfrau Jenna has plans to whip up some delicious grub as snacks & dinner as well.
Party goers are welcome to camp overnight just like at Oktoberfest. Party starts: Saturday, May 18th @ 1:00 pm DAV departure: Sunday, May 19th @ 12:00 pm
In addition to eating yummy food & sharing brews, we also announce all of the winners for our annual Mayfaire homebrew competition, present the category medals and of course, the Best of Show winner.  
To cover the cost of the facilities & dinner, the fee is $30.00 per person. No extra charge to pitch your tent or park your RV onsite (no hook-ups available.) As is the case with almost all of our events, the party/campout is a private event, open only to members and their guests.
This is a family friendly event. Kids under 21 are free. Pets are welcome with a leash.
The Club House
22836 Ventura Blvd
Woodland Hills, CA 91364
publicity@maltosefalcons.com
Monday - Friday, 11AM to 7PM
Saturday & Sunday, 10:30AM to 4:30PM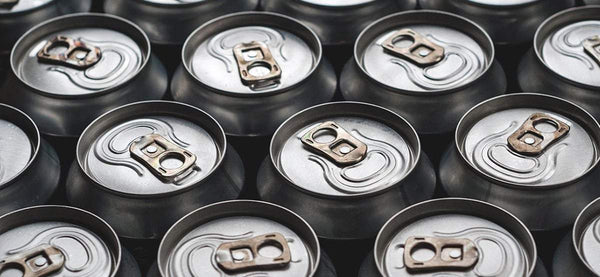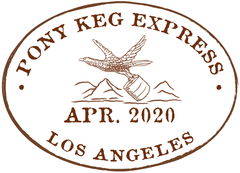 All orders delivered via the "Pony Keg Express". A one of a kind COVID friendly delivery network of intrepid beer drinkers throughout the Southland.